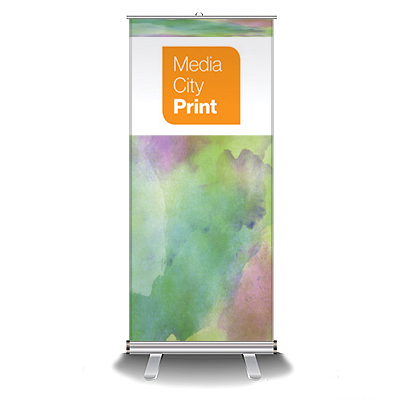 Pull up Banner 2000m high by 800mm wide
Printed on GreyBack 450gsm Material
Really easy to put up / and down!
Comes in its own easy to carry bag - very compact
Great for any exhibition or marketing area - or to brighten up shop or office.
Once you have checked out your order you will be given an email with reference number.
Please send your artwork to Hello@mediacityprint.co.uk quoting your reference number.
If files are over 10mb please send via
wetransfer
to same email address.