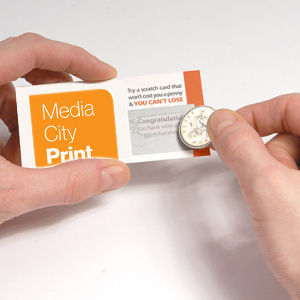 Matt Laminated Scratch Cards with Latex Panels.
Full colour front - Black and white reverse.
Once you have checked out your order you will be given an email with reference number.
Please send your artwork to Hello@mediacityprint.co.uk quoting your reference number.
If files are over 10mb please send via
wetransfer
to same email address.