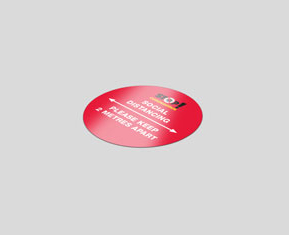 Vinyl Floor Circle Stickers
£60.00
300mm Vinyl hardwearing circles
Use covid-19 artwork shown (free artwork), or send us your artwork, or request artwork from ourselves (cost applies).
Once you have checked out your order you will be given an email with reference number.
Please send your artwork to
Hello@mediacityprint.co.uk
quoting your reference number.
If files are over 10mb please send via
wetransfer
to same email address.